Las Vegas recently held Design & Construction Week, which included the Kitchen & Bath Industry Show (KBIS), the International Builders' Show (IBS), the National Hardware Show (NHS), Winter Las Vegas Market and The International Surface Event (TISE). All coming together to show home design products and materials that will be on the horizon for 2023.
Here's a wrap of some of the trends we loved:
1. Wellness Features for Bathrooms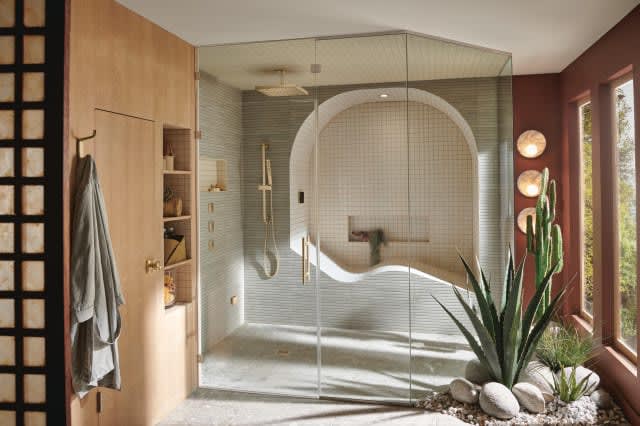 With the pandemic coming into play, more people want to create a spa-like experience directly into their home more now than ever and this is where the Brizo's new Mystix Steam System shower comes in. The immersive steam shower comes in two experiences: a standard Elemental steam shower with temperature control and an upgraded version called Transcendent.
With all kinds of therapeutic options — chromatherapy, aromatherapy and audiotherapy.
In the fully upgraded version, you can control the steam pressure and the temperature, as well as infuse the steam with essential oil blends. The State of Indulgence blend adds a mixture of spruce needle, fir needle, pine needle, cedarwood, frankincense and ylang-ylang.
You can also choose various lighting moods to create a chromatherapy experience and connect a shower speaker hidden in the ceiling to various music apps, including Spotify and Calm, for audiotherapy. The Transcendent will be available this summer 2023.
2. Workstation Kitchen Sinks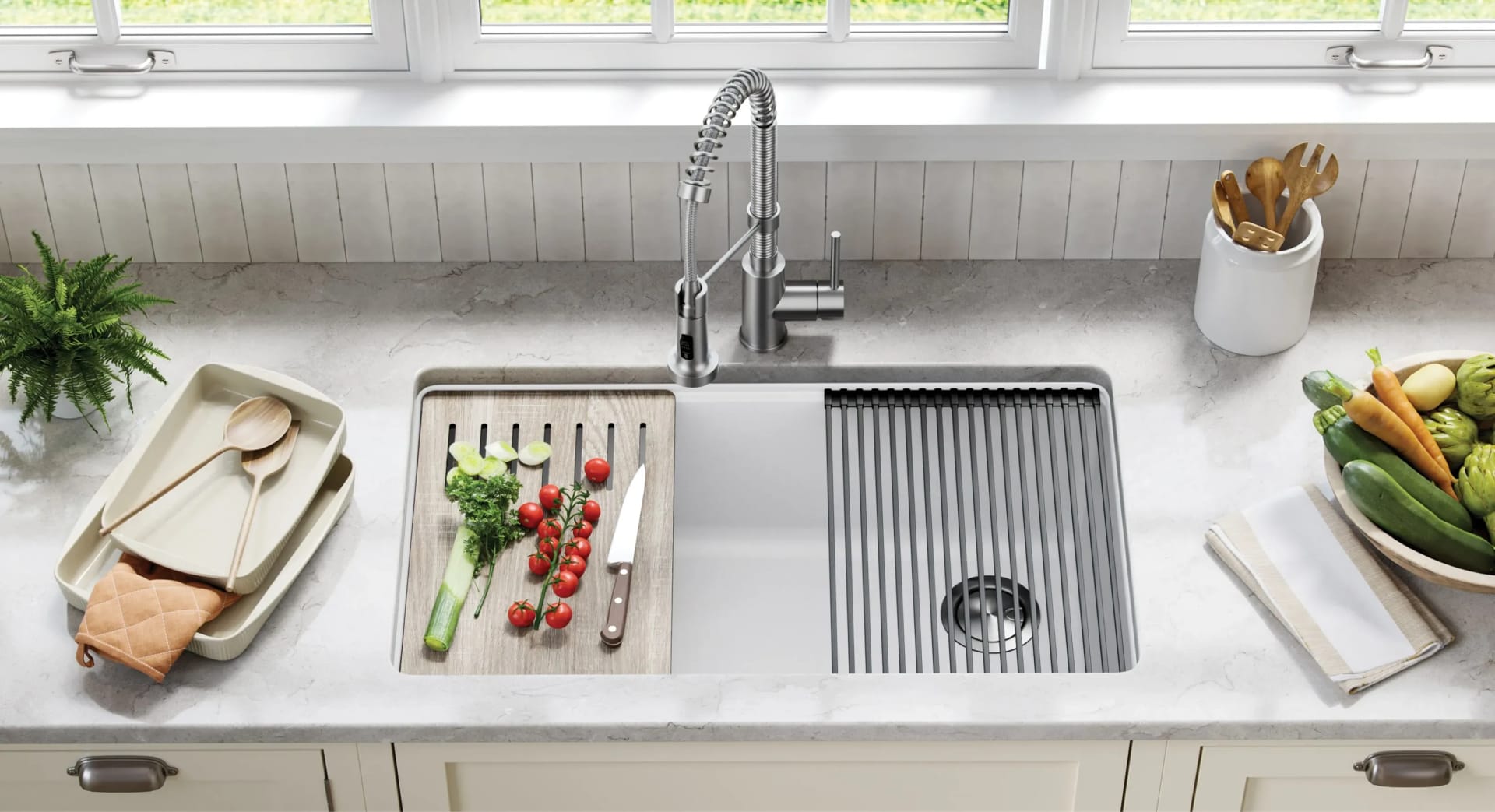 Workstation sinks have exploded in popularity in recent years, and for good reason. They help save space and centralize kitchen tasks by combining multiple functions in one place with useful inserts for straining, chopping and rinsing.
3. Soft Modern Style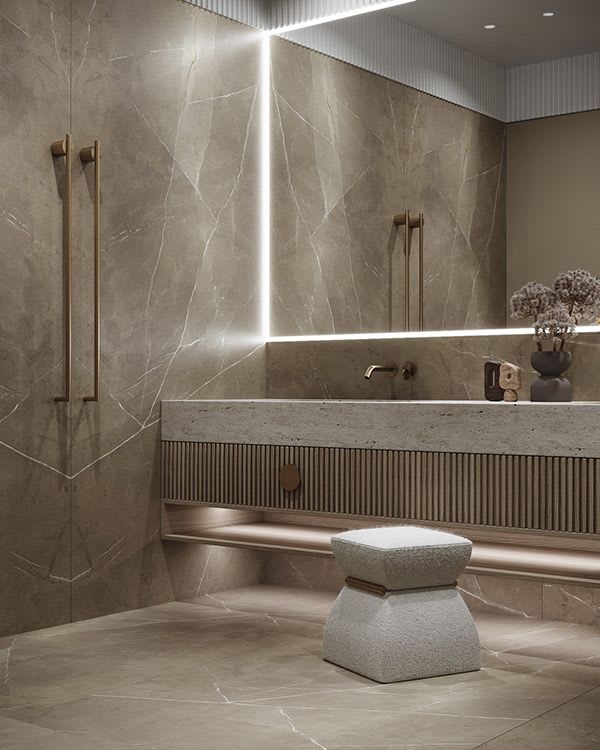 Not all bathrooms have to be cold and sterile to be modern. Conversations came up with KBIS and they referred to "soft modern style", as the look defined by rounded square profiles and a general softening of typically sharp modern forms.
4. Industrial Style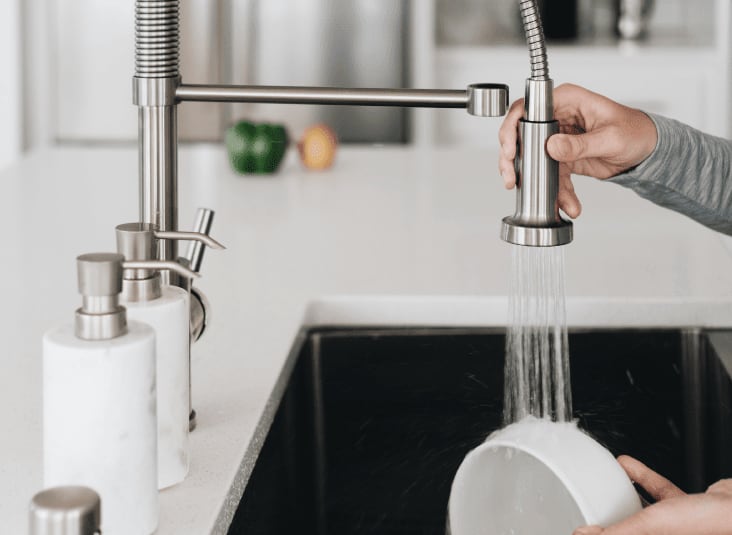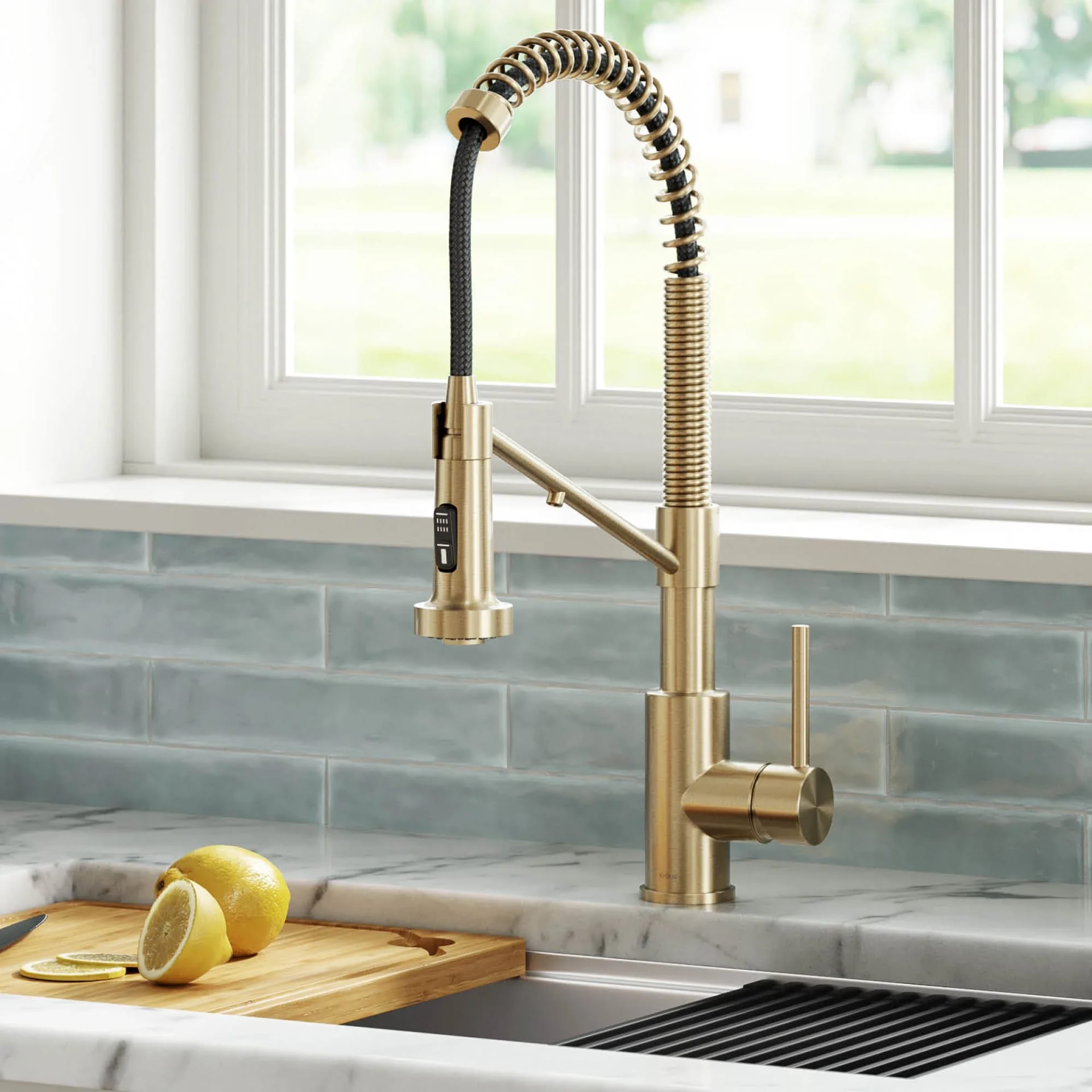 Apart from the soft modern look, industrial style is whistling loudly from steam valves. Commercial or spring faucets are leading the way.
Moen expanded its Cia line of industrial-style spring faucets to include new features like a Power Boost Pro spray that can blast away grime on pans or quickly fill pots.
5. Fluted Designs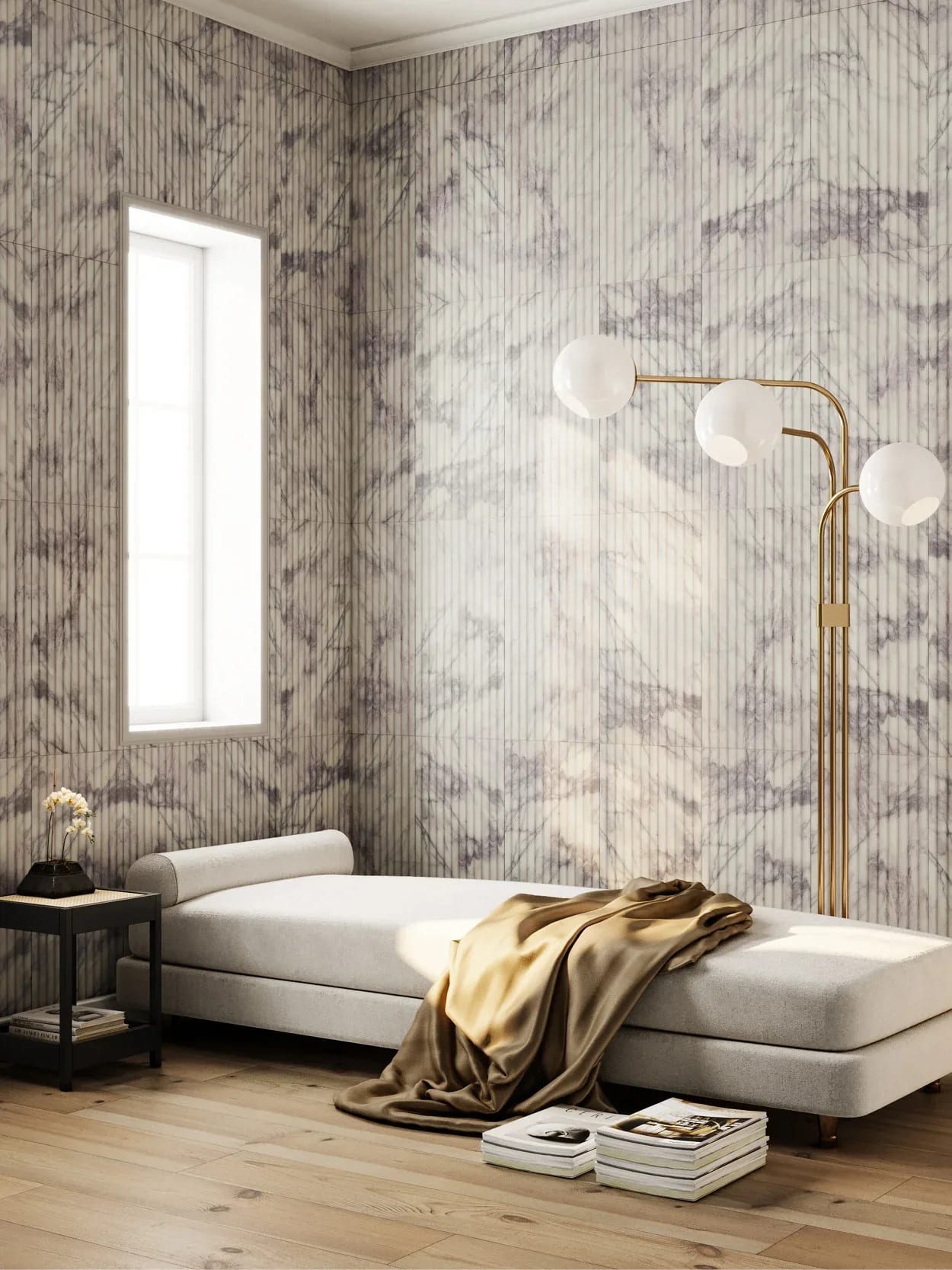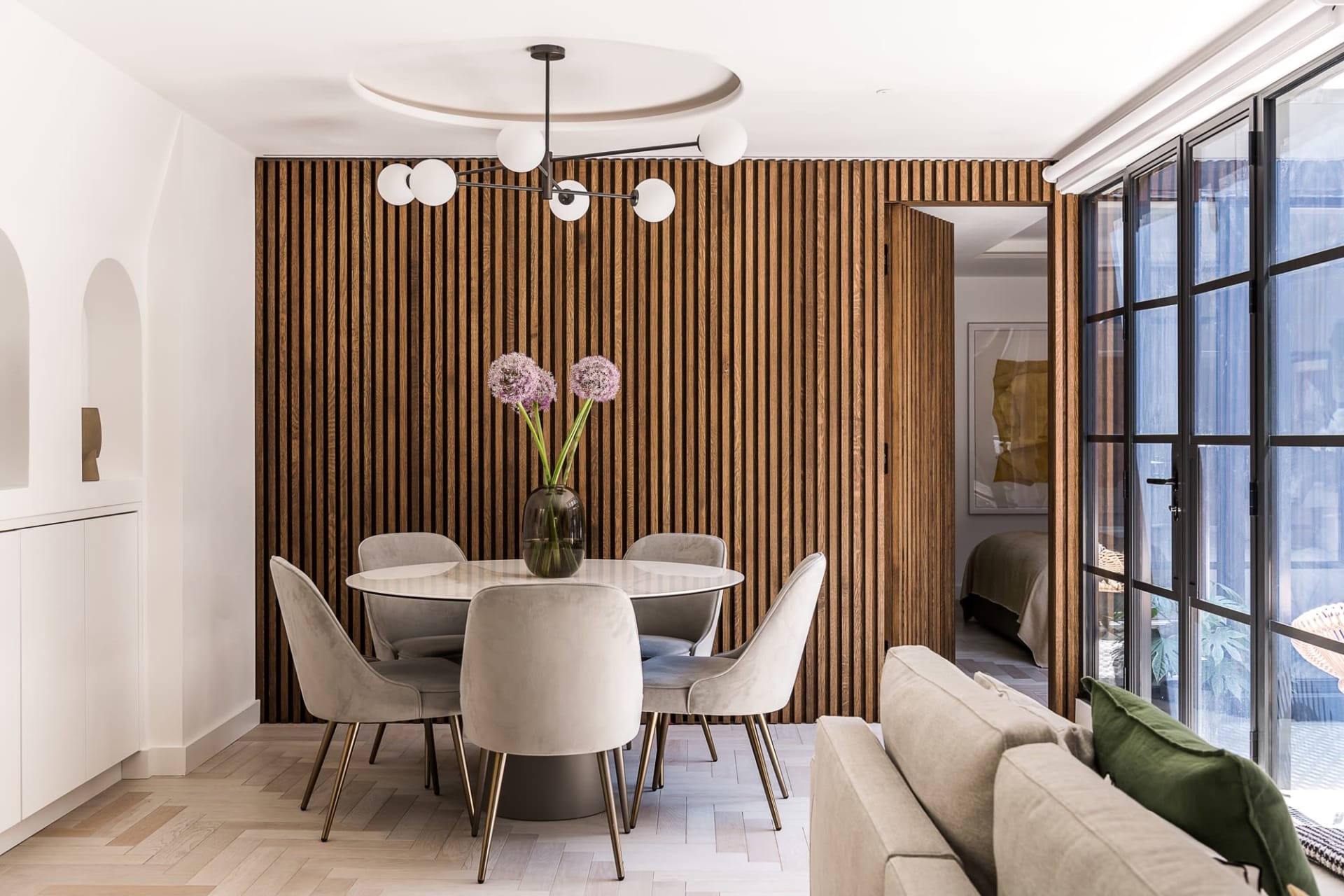 Fluting is a truly ancient technique used in architecture. Fluting is usually a series of shallow grooves that run across a surface, creating a pleasing play of light. Typically, this effect might have been used to make columns seem perfectly round, thinner and more elegant. An example of this type of design is left image Ann Sacks' new Belcaro line of marble tile comes in a pleated profile and a fluted look, shown here in the Lilac style.
6. Indoor-Outdoor Surfaces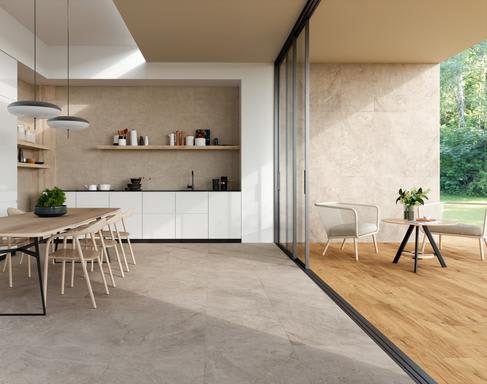 During the pandemic, many homeowners looked to their outdoor areas to expand their living spaces. This shift in focus created a powerful need for durable and stylish outdoor surfaces. Many surface manufacturers responded with new or expanded collections made for indoor or outdoor use.
7. Dramatic Stone and Stone-Look Countertops and Other Surfaces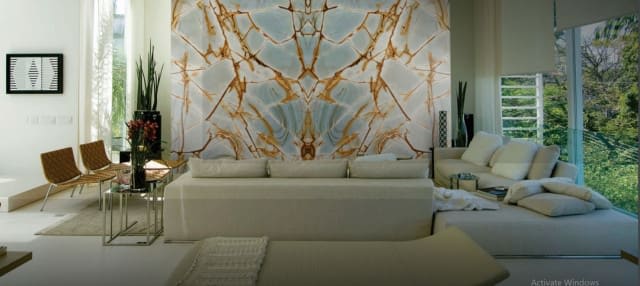 All-white countertops and light marble and marble-look countertop styles remain popular. But styles featuring bold, dramatic sweeps of veining seem to be proliferating.

At KBIS, a slab of Caesarstone's new Deep Blue Ocean quartzite was rarely without a crowd of people holding up cellphone cameras in front of it. The Brazilian stone, shown here in a living room, features intense blues with large fissures of warm golds.
8. Dedicated Laundry Faucets and Sinks
KBIS wasn't just about kitchens and baths. Some brands launched dedicated features for laundry rooms too.

Kohler's new Cairn laundry sink is a take on the popular workstation kitchen sink. It features removable accessories for soaking and straining.
9. High-Tech Toilet Features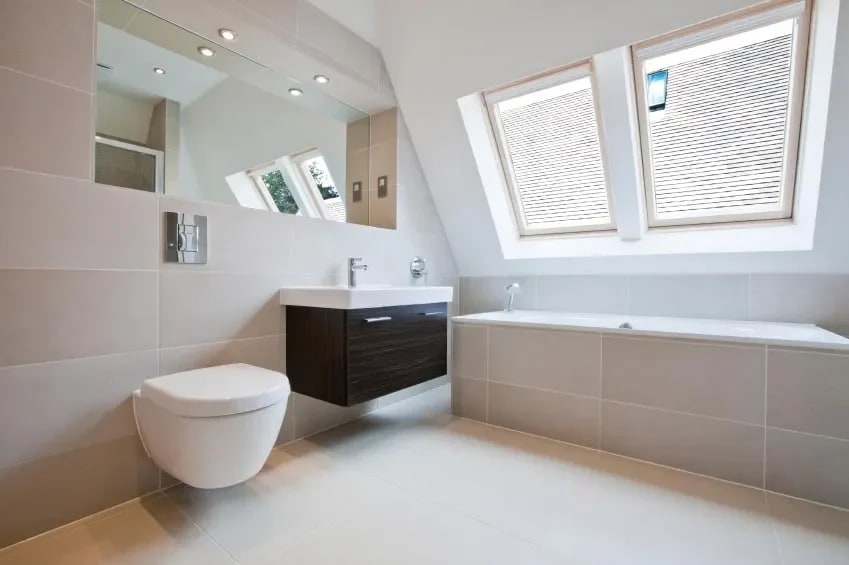 Many people got hooked on bidet toilet features during the toilet paper shortage at the start of the pandemic. The trend stuck, and now bidet functions and high-tech features are becoming commonplace in toilet design.
Information Source: Houzz.com