August 2021
Is San Diego's Real Estate Climate Ever Going to Cool Off?
As the end of the summer is approaching, the real estate market in San Diego remains steady. As we head into the fall and winter months it's typical that buyer demand decreases however, demand still exceeds the number of available homes for sale in San Diego County. In some areas, and at certain price points, the distractions of the summer has decreased the number of buyers viewing
homes for sale in San Diego

.
Expect demand to slowly drop from now until mid-November when it picks up steam and drops to the lowest point by year's end.
The low inventory coupled with record low interest rates has caused home prices to increase in San Diego and prices are expected to remain steady heading into 2022.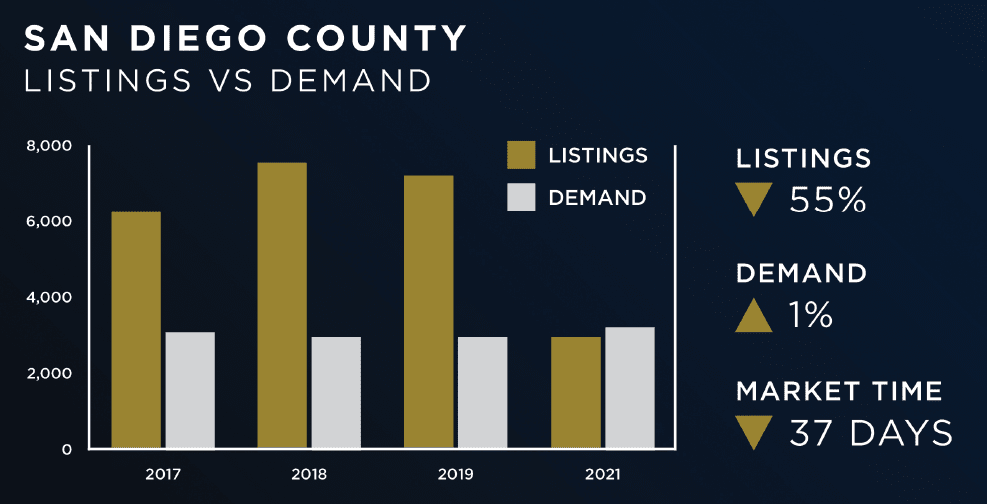 FOR SALE signs in San Diego County, 7% less than the 3-year average. While it may not seem like much of a difference, it is still adding to the scarcity of available homes and exasperating the inventory crisis.

Buyer Demand
Summer distractions typically bring a drop in demand. With a drop in demand in the past couple of weeks, the expected market time (the number of days to sell all San Diego County listings at the current buying pace) went up by a day, from 28 to 29 days. It has remained in the upper twenties since the start of July, indicating a seller's market (less than 60 days).
Last year the expected market time was at 31 days, similar to today. The 3-year average from 2017 through 2019 was at 66 days, much slower than today, but still a slight Seller's Market.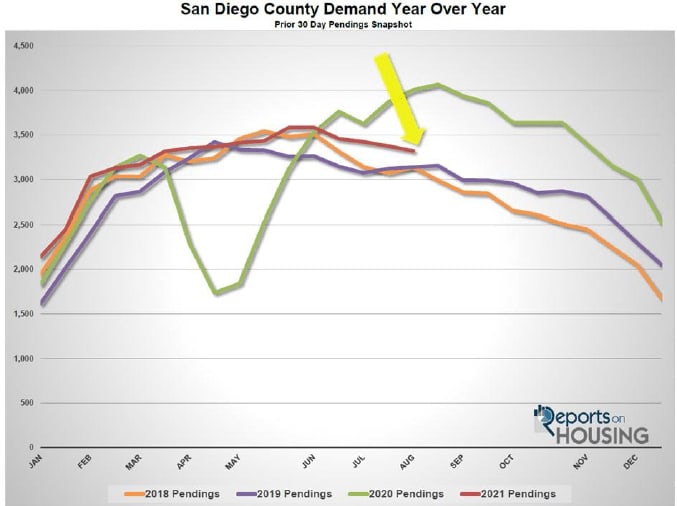 Interesting Fact: Last year, demand was at 4,005 and climbing, 21% more than today, with the arrival of a very late Spring Market due to COVID.
Homes $1.25 Million and Up
In the past 2 weeks, the Expected Market Time (EMT) increased from 30 to 33 days for homes priced between $1.25 million and $1.5 million.
For homes priced between $1.5 million and $2 million, the EMT increased from 36 to 37 days.
For homes priced between $2 million and $4 million, the EMT decreased from 70 to 56 days.
For homes priced above $4 million, the EMT decreased from 218 to 184 days. At 184 days, a seller would be looking at placing their home into escrow around February 2022.

The current market conditions throughout the various communities in San Diego and North County San Diego are creating opportunities for both buyers and sellers. Whether you are a first-time home buyer, an interested seller, or building your investment portfolio, please contact us to learn about our buyer and seller process. Our goal is to provide you with the best resource to make smart real estate decisions today.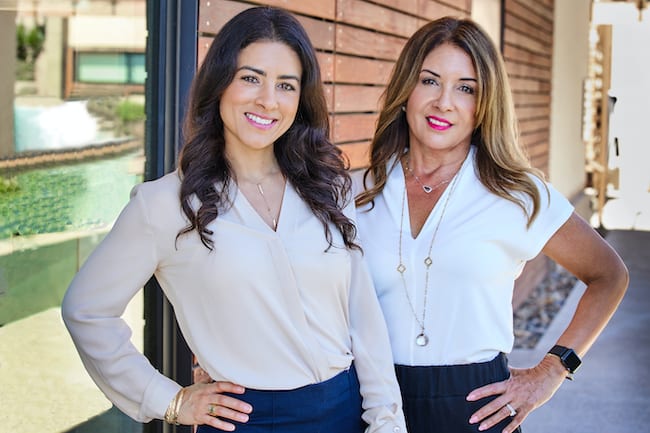 Sue & Gina De Legge
|
The De Legge Team
Pacific Sotheby's International Realty
DRE # 01304408 | DRE #01746528
The information provided on this blog does not, and is not intended to, constitute legal or tax advice. All information, content, and materials available on this blog are for general informational purposes only. Information on this blog may not constitute the most up-to-date legal or other information. Readers of this blog should contact their attorney and/or tax advisors to obtain advice with respect to any particular legal or tax matter. No reader, user, or browser of this blog should act or refrain from acting on the basis of information on this site without first seeking legal advice from counsel in the relevant jurisdiction. Only your individual attorney and/or tax advisor can provide assurances that the information contained herein and your interpretation of it is applicable or appropriate to your particular situation. Reports provided by Steven Thomas, Reports on Housing, (C) 2021