Staying at home forced me to revisit my bread baking which I have done in decades! There is really nothing like home-baked bread fresh out of the oven. This Italian rosemary bread is absolutely delicious and a household favorite.

​​​​​​​I paired with a glass of chilled white wine and dipped the bread in extra virgin olive oil with a sprinkle of salt and pepper. Yummy!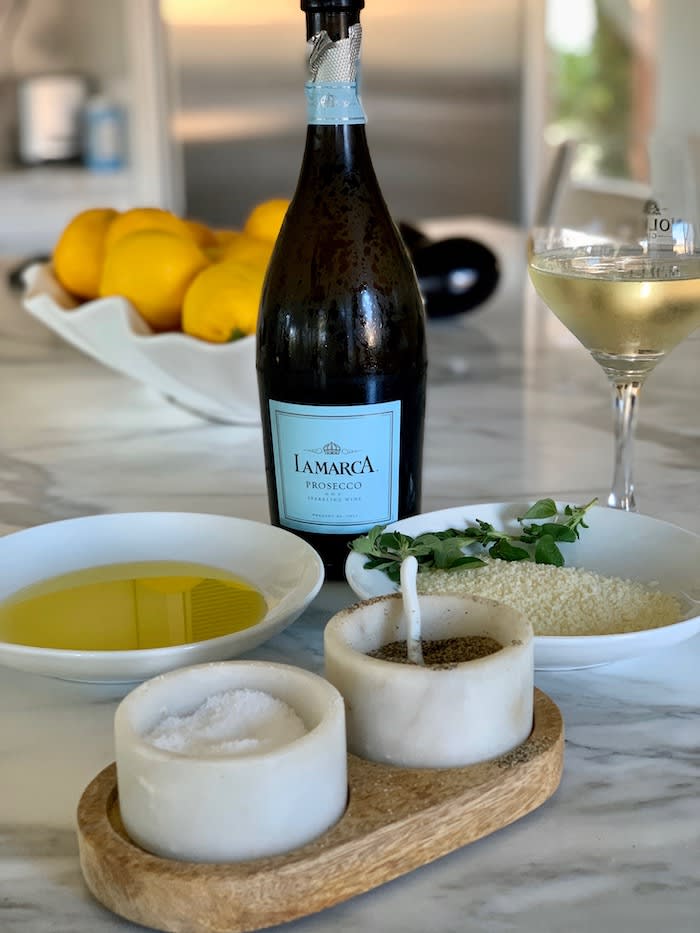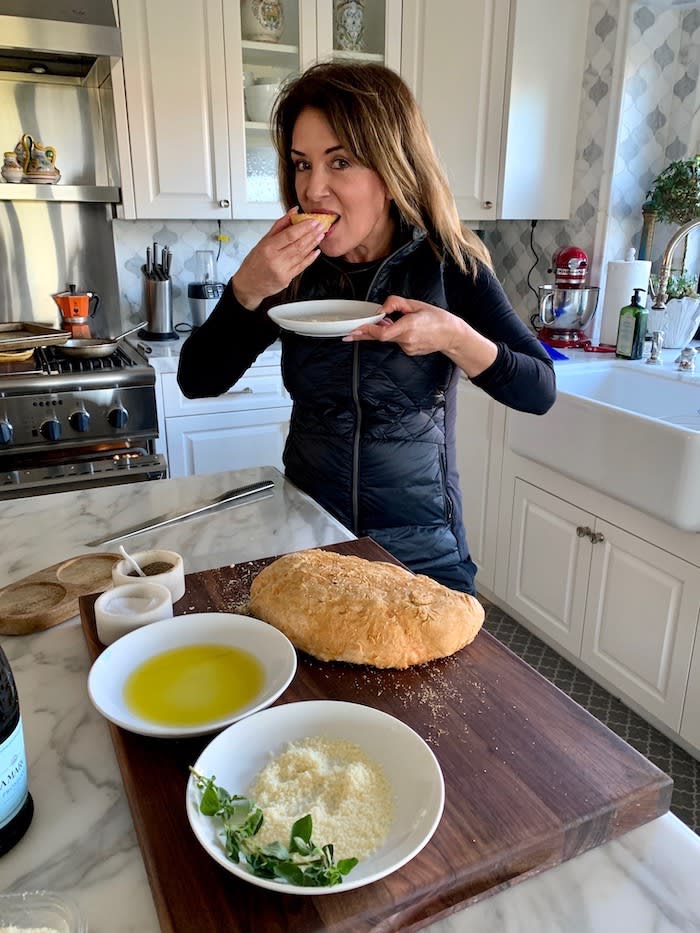 Sue's Recipe for Rosemary Italian Bread

​​​​​​​Makes 2 round loaves or 2 long loaves.

Ingredients:

7-7 3/4 cup all-purpose flour (bread flour will work as well)

2 pkg. active dry yeast

2 1/2 c warm water (approx 110 degrees)

1 tablespoon of salt

Yellow cornmeal

Fresh rosemary

Egg white

Coarse salt (optional)

Sesame seeds (optional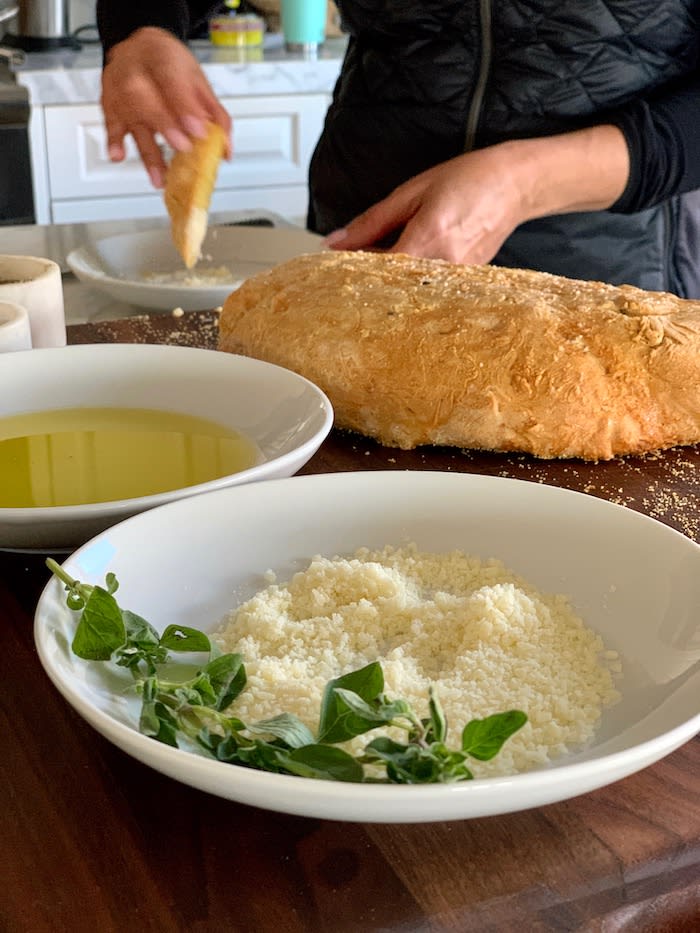 Directions:

1. In a large mixing bowl combine 3 cups of the flour and the yeast stir dry with a whisk to combine.

2. Combine warm water and salt, add to dry ingredients in a mixer and beat at low speed for about a half of a minute scraping sides of the bowl constantly.

3. Beat 3 minutes at high speed.

4. By hand, stir in enough of the remaining flour to make a very stiff dough.

5. Take fresh Rosemary and mince into small pieces we used about 2 springs. You may use dried Rosemary as well. Hand mix with the dough.

6. Turn out on to a lightly floured surface and knead dough until smooth and elastic anywhere from 15-25 minutes. Shape in to a ballad place dough in a lightly greased bowl turn once to grease surface, cover and let rise until double approx 1 1/4-1 1/2 hours.

7. Punch down and turn out on a lightly floured surface, divide dough in half, cover and let it rest 10 minutes.

8. Shape dough into loaves and place dough on a greased cookie sheet ( sprinkled with cornmeal) or grease a clay baking tray, some people will use a dutch oven.

9. Cover and let dough rise again in a warm oven about 110-130 degrees until they are double in size.

10. Gently remove dough from oven and set oven to 375 degrees. Place a shallow baking pan and fill pan about 3/4 full with boiling water inside the oven (this creates steam).

​​​​​​​11. If desired, add coarse salt on top of your loaves or sesame seeds whatever your heart desires. ❤
12. Once the oven is hot and at 375 degrees, take the egg white and stir in one tablespoon of water, then brush the tops of your loaves with the egg white mixture and place loaves in the oven for 20 minutes, then brush them again with egg white mixture and bake for another 20 minutes, then brush them again and bake for another 10-15 minutes.

13. Cool loaves on wire racks. Enjoy!