In the heart of Solana Beach, local talent, Samantha Childs, has recently crafted a story that has captured the hearts of readers young and old. Her children's book,
Henri and The Magnificent Snort
, is a heartwarming narrative that delves into themes of bullying, belonging, and love. This story is based on true life events, offering readers an authentic experience that will leave a lasting impression. As we celebrate Childs' literary achievement, we invite you to discover
Henri and The Magnificent Snort
and join in the festivities taking place in our charming coastal town!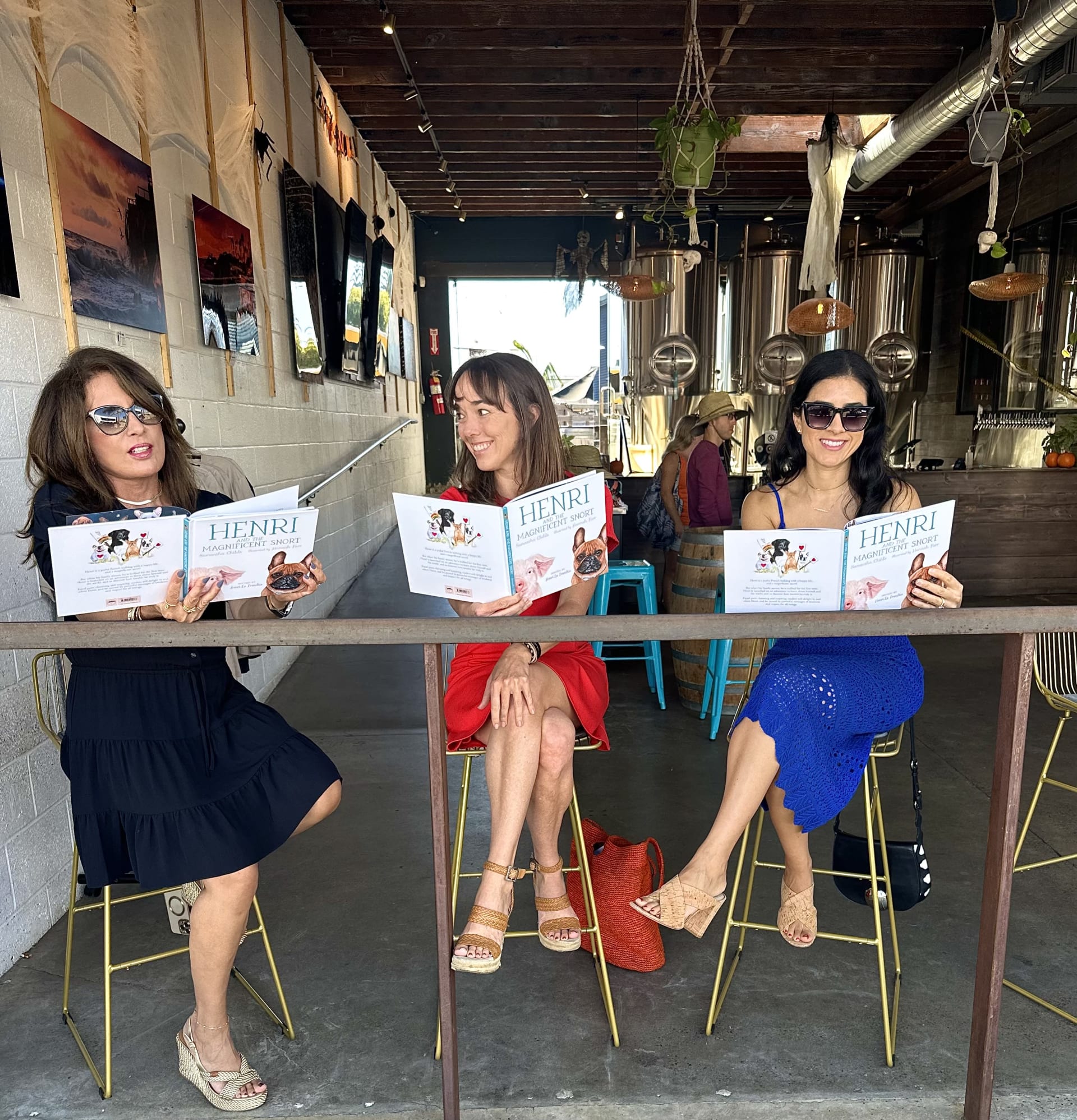 Join us for a trio of book signing parties Sunday, October 22nd, from 3-6pm at three delightful venues in Solana Beach:
~Carruth Cellars (author booth will be stationed here)
~Local Roots (Hard Kombucha)
~Culture Brewing
Best of all, these venues are conveniently situated next to each other, making it a delightful experience for families and dog lovers alike. All the locations are kid and dog-friendly.
Enjoy a 10% discount on all pours at Carruth Cellars and Culture Brewing (across the street) with the purchase of a book.
Savor $5 pints at Local Roots.
Get free bookmarks and coloring/activity sheets for the kids (while supplies last).
An Interview with Samantha Childs:
We had the privilege of sitting down with Samantha Childs to discuss the inspiration behind
Henri and The Magnificent Snort.
When asked about her journey into writing children's books, Childs shared, "My childhood dream was to become a children's book author, but life led me down a different path. It was when I reflected on my own experiences of being bullied during my time at a new middle school that I felt compelled to share that story, hoping it could provide solace to kids facing similar challenges."
Childs then revealed her innovative approach to narrating the bullying from a dog's perspective. She explained, "I chose to tell the story through a dog's eyes because, when told from a human perspective, there's a risk of judgment or disconnection. However, with dogs, every breed, size, color, and shape is unique. No one looks at a dog and thinks they deserve to be bullied. Dogs embody diversity, love, and innocence."
Samantha Childs' story resonates with many of us, as we've all known a family member, friend, or colleague who has been the victim of bullying. Her book serves as a poignant reminder of our own individual magnificence and the universal love that we all deserve. Bullying is a controversial subject that has impacted both young and old alike, and it's fitting to highlight this during National Bullying Prevention Month.
Join us at the book signing parties, we can't wait to see you there!