We love to support local businesses and especially homegrown businesses! A great way to support local is to participate in a Community Supported Agriculture (CSA) farm box delivery, this is a direct way to support small farms, buy fresh San Diego grown produce and enjoy freshly picked delicious fruits and vegetables.
As a thank you to our clients and friends, we are giving three lucky winners a CSA produce box from
Yasukochi Family Farms
, one of our favorite community farmers in San Diego County. They've been around since 1927 so they are a tried and true San Diego staple!
Scroll down to enter and learn more about this wonderful program.
Contest ends July 8, 2021. Winner will be announced on July 9, 2021.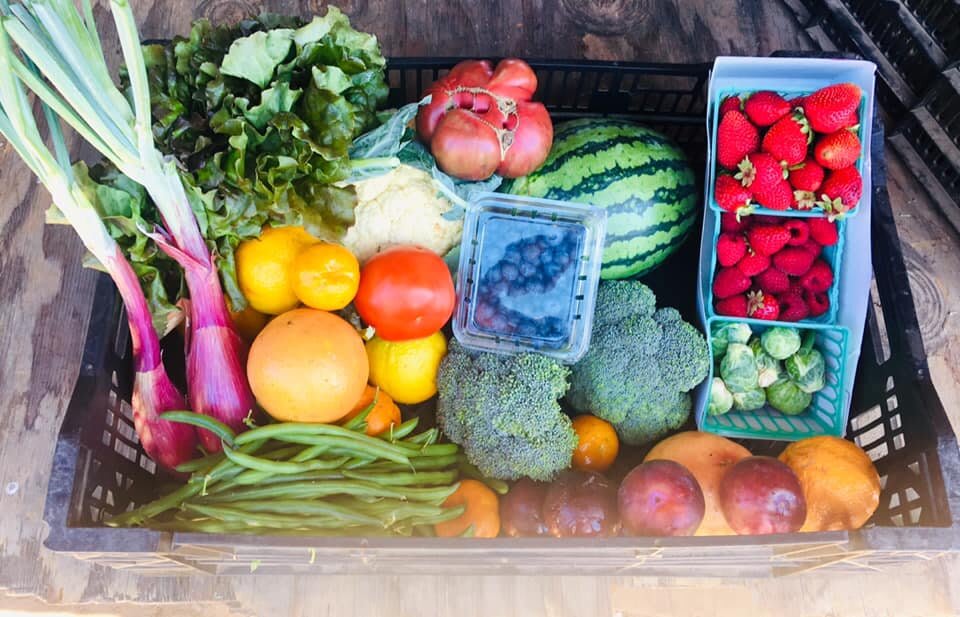 WHAT IS IN A FARM BOX?


Most products are grown using organic farming methods when possible. All products are grown by responsible food and safety conscious farmers.
The majority of the freshly picked produce is grown by Yasukochi Family Farms located in Oceanside and other local partner growers.
Boxes are catered to each season and will be given a variety of handpicked produce.
Each Box contains 11-15 different produce items.
Enter to Win one of 3 Local Farm Produce Boxes!
Enter by July 8, 2021.
Winners will be notified July 9, 2021.
Please see below for Official Contest Rules.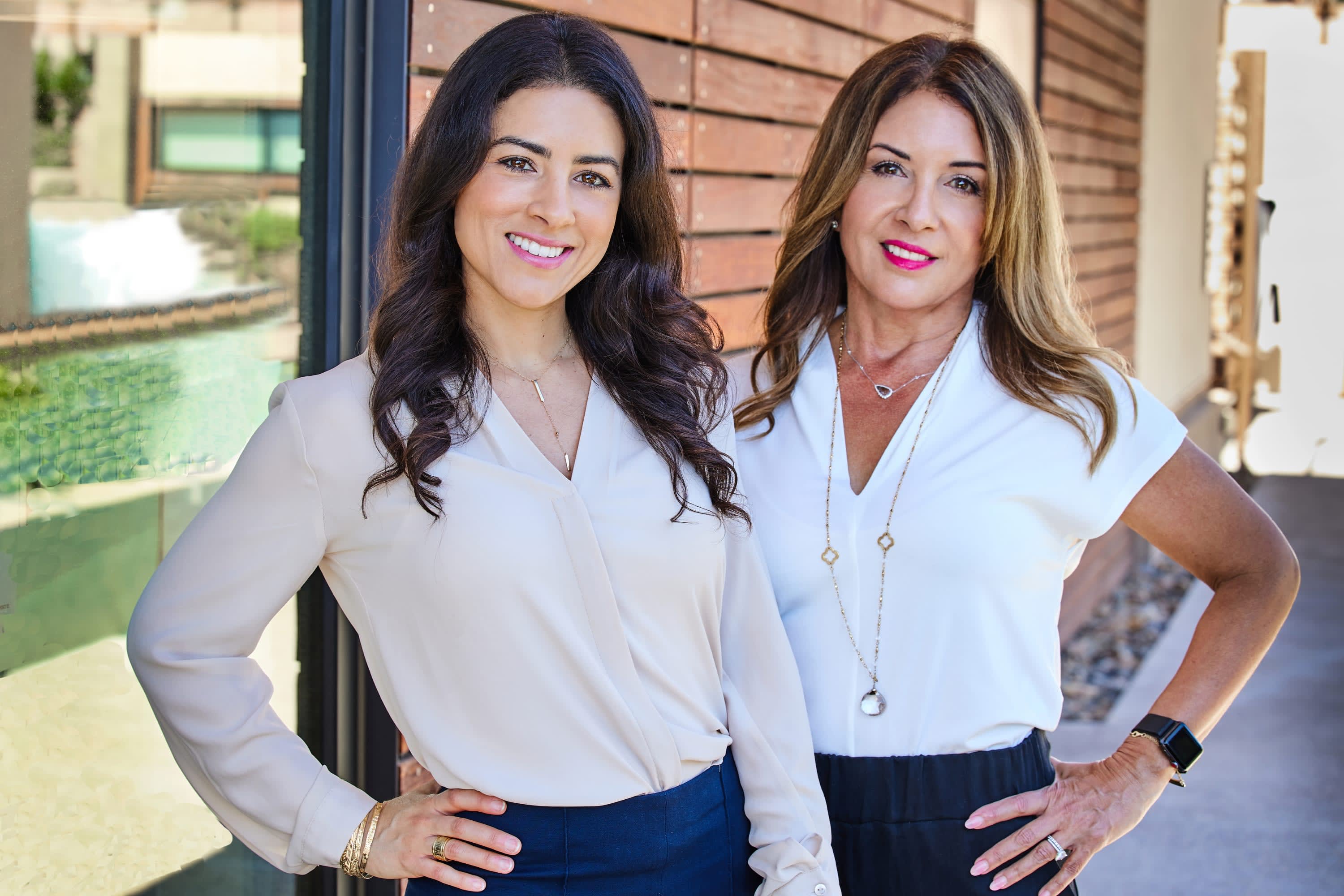 Sue & Gina De Legge
DRE # 01304408 | DRE #01746528
ENTER TO WIN 1 OF 3 CSA LOCAL FARM PRODUCE BOXES- OFFICIAL CONTEST RULES
NO PURCHASE OR PAYMENT OF ANY KIND IS REQUIRED TO ENTER OR WIN THIS GIVEAWAY.
The CSA Local Farm Produce Box giveaway (the "Contest") is sponsored by Sue De Legge and Gina De Legge-Habchi, dba S & G Real Estate (www.SdSellsSanDiego.com) at 330 S Cedros Ave Suite 203, Solana Beach, CA 92075 ("Sponsor").
ELIGIBILITY:


Open only to permanent legal U.S. residents, twenty-one (21) years of age or older, physically residing in the fifty (50) United States of America. California Real estate licensees and associates, employees of Sponsor and its respective parents, affiliates, subsidiaries, and advertising and promotion agencies and any other entity involved in the development or administration of this Contest, and their immediate family members or household members are not eligible to participate in or win the Contest.
All applicable federal, state and local laws apply. Void where prohibited by law.
HOW TO ENTER:


No purchase is necessary to participate in the Contest. To enter, navigate to https://www.sdsellssandiego.com/blog/ via the Internet and submit your name, valid email address and phone ("Contact Information") using the Enter to Win form as provided between 12:00am PST on 6/18/2021 and 11:59 pm PST on 7/8/2021 12:00 PM (the "Entry Period"). Entries generated by script, macro or other automated means are void. Normal time, toll, connection and usage rates, if any, charged by your Internet service provider will apply. All entries become the property of the Sponsor.
By registering and submitting your Contact Information, you will be agreeing that your registration and any other information collected in connection with the Contest may be used by Sponsor in accordance with Sponsor's Privacy Policy and will not be shared with Sponsor's affiliated business entities and that you automatically opt-in to receive email, text messages or other communications from Sponsor. You may subsequently opt-out of the receipt of such email or communications by following the directions in the email, communications or by contacting Sponsor directly.
All registrations must include entrant's valid email address and phone number. The email address and phone number provided by online entrants will be the identity of the entrant and, if selected for a prize, the identity of the winner. Sponsor expressly reserves the right to disqualify any entries believed in good faith to be generated by an automated program or via scripts. By participating, all entrants agree to abide by these Official Contest Rules.
PRIZES:


Three winners will be selected at random to receive one (1) Delivered CSA Farmers Produce box courtesy of Sue De Legge and Gina De Legge-Habchi/S & G Real Estate.
All prizes will be awarded. In no event shall the Sponsor be obligated to award more prizes than the number of prizes stated in these Official Contest Rules. No substitutions (including for cash) are permitted.
Allow two (2) weeks for prize delivery.
SELECTION AND NOTIFICATION:


The winning entry will be chosen at random on July 9, 2021. The odds of winning depend on the number of entrants. The Contest will be conducted under the supervision of the Sponsor. The decisions of the Sponsor are final and binding in all matters relating to this Contest. Winners will be notified by email or phone, and https://www.facebook.com/teamdelegge/, however, Sponsor reserves the right to modify the method of notification. Winners must claim their prize within five (5) business days after the date of notification of such prize. Any notification of prize returned to Sponsor as non-deliverable and/or failure of Contest winner to respond to the prize notification within the specified five (5) business days will be considered such Contest winner's forfeiture of the prize and an alternate winner may be selected from the pool of eligible entries. If an entrant is found to be ineligible, an alternate winner may also be selected from the pool of eligible entries. Sponsor reserves the right to ship the prize directly to the email and/or mailing address provided by winners during their entry to the Contest. Each entry submitted in response to the Contest and in accordance with the rules will constitute an official entry. One entry per person. Duplicate entries will be void. All entrants agree to abide by these Official Contest Rules. All entries become the property of the Sponsor.
GENERAL CONDITIONS, LIMITATIONS OF LIABILITY, AND RELEASES:


An entrant or winner may be disqualified from the Contest if he or she fails to comply with each provision of these Official Contest Rules, as determined in the sole discretion of the Sponsor. Participation in the Contest is at entrant's own risk. Sponsor shall not be liable for 1) failed, returned or misdirected notifications based on inaccurate information provided by the winner on the contest entry form, 2) entries and responses to winner notifications which are lost, late, incomplete, illegible, unintelligible, postage-due, misdirected, damaged or otherwise not received by the intended recipient in whole or in part or for computer or technical error of any kind, 3) any electronic miscommunications or failures, technical hardware or software failures of any kind, lost or unavailable network connections, or failed incomplete, garbled or delayed computer transmissions which may limit an entrant's ability to participate in the Contest, 4) any technical malfunctions of the telephone network, computer on-line system, computer equipment, software, program malfunctions or other failures, delayed computer transactions or network connections that are human, mechanical or technical in nature, or any combination thereof, including any injury or damage to entrant's or any other person's computer related to or resulting from downloading any part of this Contest or 5) any warranty of fitness or merchantability of any prize or the function or operation thereof, which shall be the sole responsibility of the manufacturer of the prize. Sponsor does not make any, and hereby disclaims any and all, representations or warranties of any kind regarding any prize. Unless prohibited by applicable law, your entry constitutes your permission to use your name, photograph, likeness, voice, address (city and state) and testimonials in all media, in perpetuity, in any manner Sponsor deems appropriate for publicity purposes without any further compensation to such entrant. By entering or accepting a prize in the Contest, winners agree to be bound by these Official Contest Rules and to conform to all federal, state and local laws and regulations. When applicable, the winner may be required to execute and return to Sponsor within ten (10) business days an Affidavit of Eligibility and a Liability and Publicity Release to be eligible for the prize or an alternate winner will be selected. Winner may be required to furnish proof of identity and address in order to receive a prize.
By entering, an entrant agrees to release and hold harmless Sponsor and its respective parents, subsidiaries and affiliated entities, directors, officers, employees, attorneys, agents, and representatives from any damage, injury, death, loss, claim, action, demand, or other liability (collectively, "Claims") that may arise from their acceptance, possession and/or use of any prize or their participation in this promotion, or from any misuse or malfunction of any prize awarded, regardless of whether such Claims or knowledge of the facts constituting such Claims, exist at the time of entry or arise at any time thereafter. Any person attempting to defraud or in any way tamper with this Contest will be ineligible for prizes and may be prosecuted to the full extent of the law. Sponsor reserves the right to modify these Official Contest Rules in any way or at any time. Sponsor reserves the right, in their sole discretion, to cancel or suspend this Contest should viruses, bugs or other causes beyond their control corrupt the administration, security or proper play of the Contest. In the event of cancellation or suspension, Sponsor shall promptly post a notice on the Contest entry page to such effect. This Contest shall be governed by California law. By participating in this contest, entrants agree that California courts shall have jurisdiction over any dispute or litigation arising from or relating to this Contest and that venue shall be only in California.
S & G Real Estate is not responsible for any late or lost entries, electronic, hardware, Internet or other computer/communications related malfunctions, giveaway disruptions, injuries, losses or damages caused by events beyond the control of S & G Real Estate, any printing or typographical errors in any materials associated with the giveaway or prizes lost in shipment.
By entering the giveaway through this website, you release S & G Real Estate from any liability whatsoever, and waive any and all causes of action, related to any claims, costs, injuries, losses or damages of any kind arising out of or in connection with the giveaway or delivery, mis-delivery or acceptance of any prize (including, without limitation, claims, costs, injuries, losses and damages related to personal injuries, death, damage to or destruction of property, rights of publicity or privacy, defamation or portrayal in a false light, whether intentional or unintentional), whether under a theory of contract, tort (including negligence), warranty or other theory.