This month we explore the lure of linen in interior home design. Made from the fibers of the flax plant, linen has an earthy touch that renders it versatile for drapery, upholstery, bedding, and wallpaper.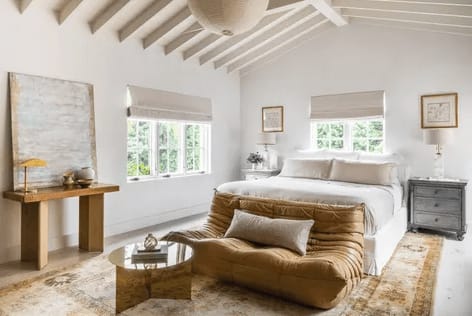 Linen can be used in just about every room in your home—as furniture fabric, upholstery, or as "linens" for the bedroom or dining room. For a beach bungalow,
lightweight linen curtains
look breezier when unlined.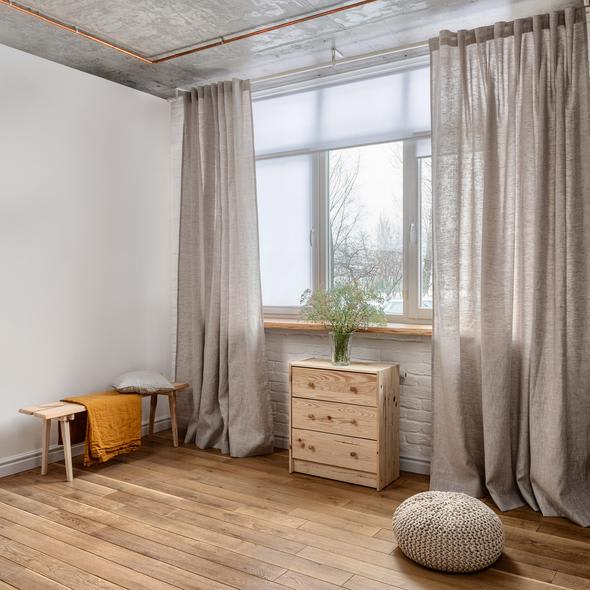 For a look that's modern and stylish try a back tab heading. Available at 3HLinen.
Heavier weight-lined and underlined linen drapery benefit a more formal living space.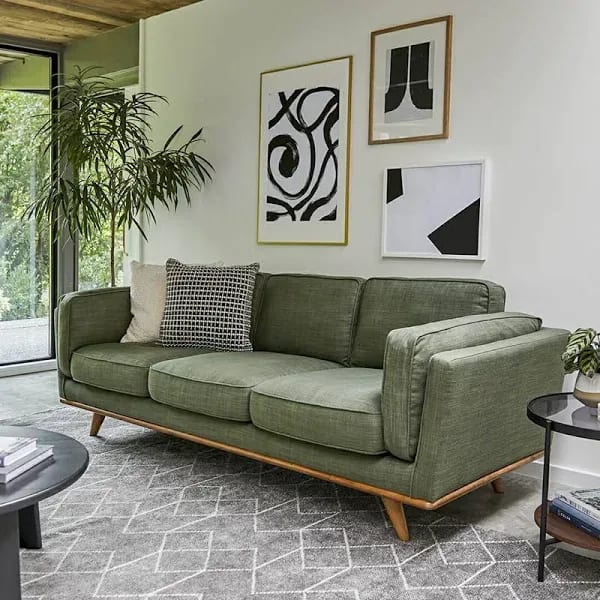 Voluptuous linen cushions define the Timber Olio Green Sofa with an updated mid-century modern style.
The natural fibers of linen offer high durability but also keep you comfortable and cool on hot nights as it is moisture absorbent.